Why did we start GameMaker?
We are here to turn ideas into successful products!
At the beginning of our career as young engineers and innovators, we assumed that any creative person with a good idea could achieve commercial success. Over the years we discovered that the development process from idea to product is not that simple and sometimes inventions with excellent ideas do not succeed in making them financially successful.
We have learned from the experience that there are many stages that affect an entrepreneur's chances of success: quality engineering, proper design, ability to raise the necessary funding, market research, locating first customers, strategic partnerships, manufacturing solutions and building a marketing strategy for distribution and growth. Many times in our career, we have been exposed to excellent ideas with huge commercial potential that have remained in the inventor's head and have not been realized because of missing one of these stages. We established GizmoMaker in order to provide an "end-to-end solution" to inventors with good ideas. We are the "expensive", the "performers" with the engineering capabilities. Development, design, production and market penetration. We have brought dozens of projects to commercial success and we have moved the process from idea to product time after time.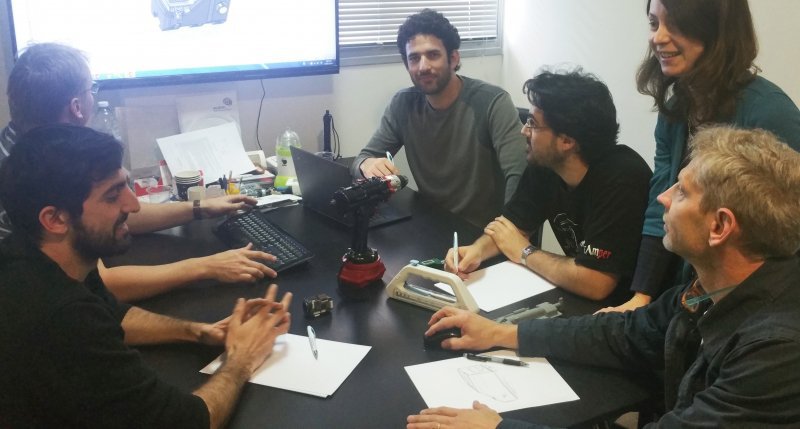 The services we developed at GizmoMaker are designed to bring inventors with a good idea to commercial success in the most effective manner.
How It Works?
You can always call the office or make an initial appointment without commitment. We will be happy to talk and advise as we can, and if the project seems appropriate to our capabilities we will offer our services in the following areas:
Market research, engineering research, intellectual property testing, and engineering feasibility and commercial potential.
Development of concepts in computerized form, construction of primary models in 3D, initial design and engineering design.
Detailed design, product portfolio, drawings for production and BOM for production.
Building a functional prototype, testing and supporting the process of valid validation and various approvals.
Help the investors, prepare the material and relevant links as much as possible.
Accompany the mass production process. (We operate a branch in Shenzen China with a full-time Chinese team and an Israeli management.)
Our basket of services is flexible and tailored to the requirements of the project and the customer's desire.
Sometimes we provide advanced engineering design services for existing companies, sometimes we do only preliminary research or preparation of material to support the initial recruitment stage, and other times we provide full end services and accompaniment from concept to manufacturing and sales. We examine each case individually and refer to each project as start -App, with unique needs and changing demands.