How much does it cost to develop a new product?
We strive to provide the most effective service to entrepreneurs while maintaining full transparency.
Our pricing is based on "engineer hours" that must be invested in the project in order to bring the product to the required level in the most professional and correct manner.
Before the start of the work, the team performs a thorough research and submits a detailed price quote and a work plan that includes the required stages of design in the project, precise prices and detailed timetables.
We always strive for good customer synchronization and budget-efficient work.
We work with start-ups at critical stages and participate in special projects for the Ministry of Defense and other projects with high sensitivity to quality of speed and efficiency - meeting timetables, efficiency, full coordination with the customer and providing accurate development plans are the highest values ​​in Gizmo-Maker.
Price of engineering and development

price

Details

Type of work

$ 80 / Hour

Development of engineering and modeling by a mechanical engineer, an electronics engineer, or any other engineer * Prior to the commencement of the work, a detailed price quote will be given, including the number of hours required for each development stage *

 Product development

$ 50 / Hour

Design works by an expert industrial designer, without any engineering requirement.

Industrial design

$ 50 / Hour + Materials


Order parts, build prototypes, locate suppliers and factories in China (by our Chinese team), check the quality of the manufacturing solution, build production lines and mass production processes.

Escort production
Many customers ask us to evaluate project costs before a first date. It is important for us to emphasize that it is not possible to estimate the cost of the project before an introductory meeting, because during the meeting we can "study the material" and try to estimate the number of hours of the engineer needed to complete the development. However, due to repeated requests from many surfers, we have included several examples of projects together with the total cost of developing the mechanical system, prototype design and product preparation for production: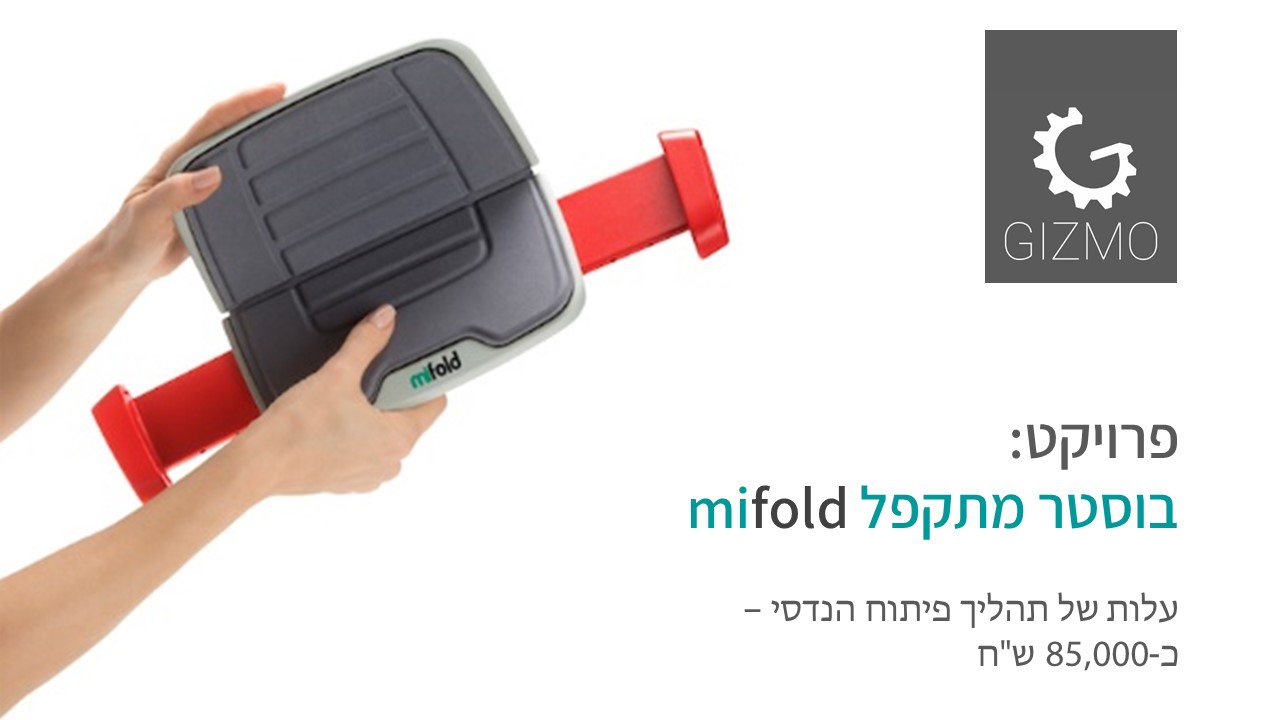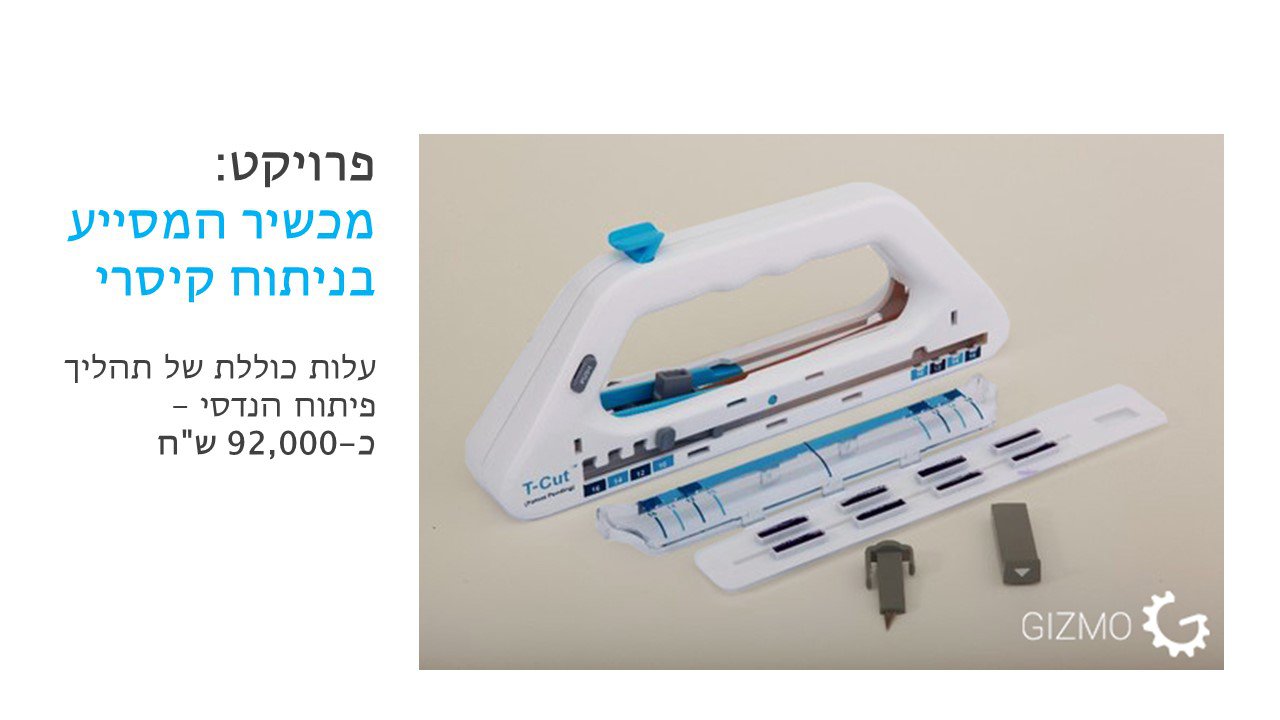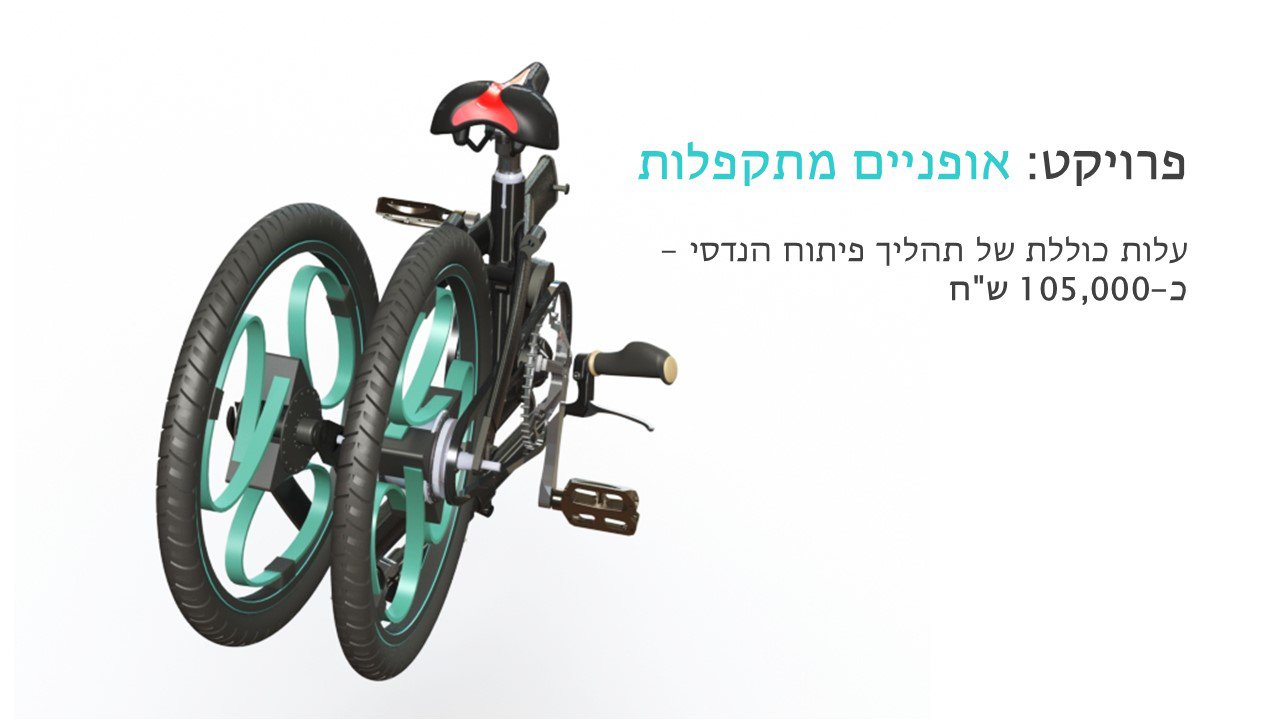 In addition to engineering work in the office, we aim to help and support other aspects of project development. Developing a new product requires a lot of work beyond the engineering development. Most developers will demand usually raise investment for the development or production deal with aspects of patents and intellectual property, finding strategic partners and distribution marketing and sales.
As part of the ministry were involved in more than 400 diverse projects in all phases from idea to commercial success. Our rich experience aspects of business different places us The complementary services we offer enable us to support (primarily) inventors at the beginning of their careers and to provide a tailwind in the uncomplicated process of promoting the enterprise.
Complementary services

1500 NIS

Patent scanning in databases by an engineer from the Ministry.

Patent Search

Bid

Engineering feasibility study, technological feasibility study for the idea and providing a detailed opinion of an engineer from the field.

Engineering research

700 NIS

Writing an executive summary page in English and formulating the details of the project for presentation to investors or partners.

Writing executive summary

1600 NIS

Preparing a compelling presentation for presenting the concept to potential investors.

Preparation of presentation

$ 50 / Hour

Basic market research that includes market size, similar products, competitors, potential customers, details of challenges or opportunities and the firm's opinion on product potential.

market research

Bid

Animation production, video "spokes person" clip cast-starter  

Video

$ 50 / Hour

Contacting distributors, importers in different countries and marketing chains

Locating distributors