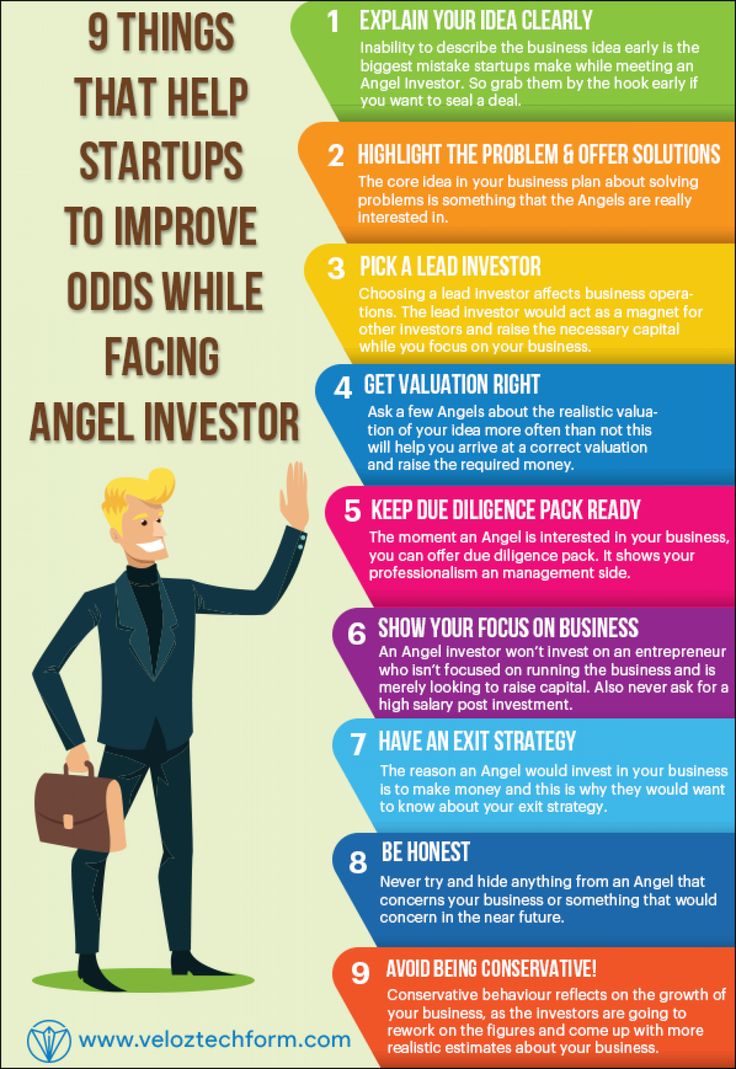 3 Tips for Raising Money from Angel Investors
There are a lot of different ways to raise money for your startup, but one of the most popular methods is to seek out angel investors. Angel investors are individuals or groups of individuals who invest their own money into early-stage companies in exchange for equity. If you're looking to raise money from angel investors, there are a few things you need to do to prepare. First, you need to have a strong business plan. This will give potential investors an idea of your company's potential and help them understand your long-term vision. Next, you need to put together a great pitch deck. This is a presentation that you'll use to present your company to potential investors. Your pitch deck should include information about your team, your product, your market, and your financials. Finally, you need to be prepared to answer any questions potential investors might have. Be sure to do your homework and know your business inside and out. If you can confidently answer any questions that come your way, you'll be in a much better position to secure funding. Following these tips will help you prepare to raise money from angel investors. If you have a great business plan and can put together a strong pitch, you'll be well on your way to securing the funding you need.
Have a great business idea
If you have a great business idea, now is the time to act on it! There are so many opportunities out there for entrepreneurs, and with the right idea, you can achieve success.
To get started, sit down and really think about what your idea is and what it can offer to potential customers or clients. Once you have a solid concept, you can start to put together a plan and start making your dream a reality.
If you need some help getting started, there are plenty of resources available, including books, websites, and even business classes. There is no shame in seeking out help to get your business off the ground – in fact, it is one of the smartest things you can do.
So if you have a great business idea, don't wait – get started today and who knows where it will take you!
Understand what angel investors are looking for
If you're thinking about pitching to angel investors, it's important to understand what they're looking for. Angel investors are typically high net worth individuals who are looking to invest in high-growth startups. They're looking for companies with strong management teams, solid business models, and large market opportunities.
To increase your chances of success, make sure you can articulate why your company fits these criteria. Be prepared to give a clear and concise pitch that outlines your business model, market opportunity, and management team. Angel investors are also typically looking for a return on their investment within 3-5 years, so be sure to have a realistic timeline for achieving your goals.
If you can show that your startup has high growth potential and a strong team to execute, you stand a good chance of attracting angel investment. So do your homework and make sure you're pitching a company that angel investors will be excited about.
Have a strong team in place
As a small business owner, one of the most important things you can do is to have a strong team in place. This team will be responsible for helping you grow your business and achieve your goals.
There are a few things to look for when building your team. First, you want to make sure that everyone is on the same page. This means that they should all have a clear understanding of your business goals and objectives. Additionally, they should be able to work together harmoniously to support one another.
Another important quality to look for in team members is a sense of ownership. You want people who are invested in your business and are willing to go the extra mile to help it succeed. Lastly, you want team members who are always learning and growing. This means that they are willing to try new things and are always looking for ways to improve.
If you can find team members who possess these qualities, you will be well on your way to building a strong team that can help you achieve your business goals.
Have a detailed business plan
One of the most important things you can do when starting a business is to create a detailed business plan. This document will outline your business goals, strategies, and how you plan on achieving them.
Creating a business plan can seem like a daunting task, but it doesn't have to be. Start by siting down and brainstorming your business goals. Once you have a good idea of what you want to achieve, you can start mapping out a plan to get there.
Your business plan doesn't have to be overly complicated or long. But it should cover all of the important aspects of your business, such as your marketing strategy, financial projections, and operational plans.
If you take the time to create a detailed business plan, you'll be putting your business on the path to success.
Published on
You might also intersted in: